Identity Automation Software
OKTA Lifecycle Management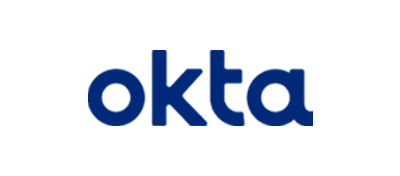 OKTA LIFECYCLE
Okta Lifecycle management is a software solution and cloud-based identity automation product that upgrades IT efficiency and tailors access decisions.

Compared to traditional IGA systems, this product is integrated, frictionless, includes built-in practices for automation, extensibility to any application, and intuitive user experience for any device.
Okta Lifecycle management possesses pre-integrated provisioning to extensible web applications, a lifecycle manufacture engine with policies and workflows, a directory that supports full-scale integration, and access governance reporting.
Benefits
Prevents Errors and Automated Access Decisions: Incoming employees get immediate access while outgoing employees lose network access immediately
Automate Account Changes and Creation: An average of 30 minutes of IT admin time is saved, on average, for every provisioning request
Maintain One Source Of Truth for Users, Devices, and Groups: Reduces additional user stores and allows users to access different sources including HR systems
Eliminates Error in User Access Rights: Eliminate avoidable costs of unexpected security breaches and preparing for audits.
Capabilities
Extensible Pre-Integrated Provisioning: Excellent integrations for provisioning and mastering that support the transition from fine-grain to coarse-grain management
Universal Directory:

 

Meta-directory that is designed for app and directory integration, with extensibility and lifecycle awareness
Prescriptive Lifecycle Orchestration:

 

Total control of entities across lifecycle states with automation via workflows, policies, rules, and APIs for complete customization
Simple Access Governance:

 

Identify governance with an emphasis on ease of use and access that offers entitled reporting and account with comprehensive data
Allow us to help you pick the best of breed solution for your IAM Issues
Why OKTA Lifecycle Management?
A growing organization's employees, customers, and contractors need trusted access to enterprise applications, and increasingly, via their desktop and mobile devices. Often, helpdesk administrators usually depend on standard real-time software to ascertain the right access levels to provision or deprovision users.
These tools usually leave security gaps and downsize employee productivity legs, as well as extend the average response time to users who move within, and out of the organization. Access requests, audits, and a lack of automation eventually result in a reliance on email, tickets, support, and spreadsheets. Thus, access permission and levels get tangled up, and it becomes increasingly difficult to manage a role, geography, department, and any other mix of user attributes.
Okta's Difference: A Unique Solution for Scaling Organizations
Majority of the assignment and resources accessed are manual and require extensive IT involvement: a typical scenario is one where users submit an access request ticket, and IT checks the access level with the software before approving access to the app. This stacks up for IT teams that oversee a fluid workforce and a large number of applications.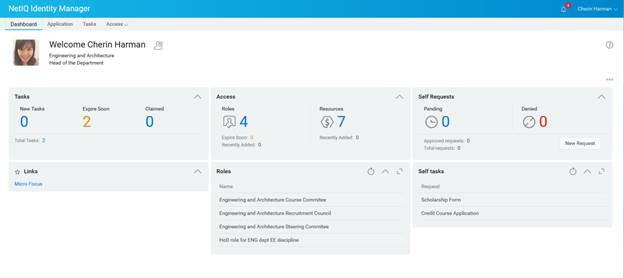 For end users, this process can be strenuous since access to applications can take some time before it gets approved. Legacy governance solutions are complicated and expensive to utilize, and as a result, the IT team will be forced to prioritize to sensitive applications, even though there is a broader need across other applications as each introduces its security risks.
This is where Okta comes into play. As a cloud-based identity lifecycle automation, the Okta Lifecycle management service provides provisioning/deprovisioning functions for onsite and cloud-based applications, workflows, policies, and reporting for a company's evolving workforce and their devices.
Okra Lifecycle Management automates every lifecycle present in a business process.
Example Scenarios
Your company has a new marketing hire requires access to all marketing-related applications on their first day on the job
Sixty contractors are laid off until further notice. Okta can reinstate their original app access when they are recalled
An employee is going for leave in 10 days. Okta Lifecycle management service can automatically suspend access when ten days elapse
A sales employee is promoted to an executive role. Okta can approve access to new apps and cancels all access to the previous apps when their job title changes
Key Features and Capabilities
Group Membership Rules: Based on specific user attributes including position, geography, and department, and a user can be assigned to a specific group thus entitling the user to certain entitlements and app privileges
App-as-Master:

 

Pre-installed provisioning connectors to CRM, AD, ERP, or HRIS applications allowing to use user attributes in Universal Directory, in addition to these application updates as needed. Admins can determine the priority of the profile masters in Okta
Attribute-Level Mastering:

 

The ability to maintain various user attributes from differing authoritative sources [CRM, LDAP, HR, AD, etc.]. Multiple sources can define a user's attributes
Access Request Workflow:

 

Multi-step access request workflow that allows users to request for additional apps that are not part of the app catalog. Request are instantly sent to the relevant authorities within or outside of IT
Onsite Provisioning Agent:

 

The onsite provisioning service from Okta extends it's provisioning capabilities to include onsite web applications and robust applications that work behind corporate firewalls. Also can leverage the SCIM 2.0 standard
Access Reports:

 

Create reports easily around app access, app assignment, and deprovisioning of users. These reports can be filtered to focus on applications, users, or particular dates. Okta is one of the leading identity cloud services that organizations rely on to get their most important projects completed. Customers use their products in a variety of ways to solve their most challenging access and security challenges, manage access efficiently, build better products, and streamline security
Advantages
SSO capabilities, MFA security layer.
Automatic provisioning of accounts, apps, and SAML authentication
You don't have to worry about remembering passwords
Single login support
"To be honest, I can't find a service that I dislike from GCA."
– Sr. Director Of Infrastructure, Education on Gartner Peer Insights

Start Planning For the Future Today
Book a 15-minute call with a GCA representative today to find out how an assessment can help you combat the challenges your organization is facing. We'll discuss the interview process and set expectations for stakeholders.
 Book a 15-minute IAM expert to get started.