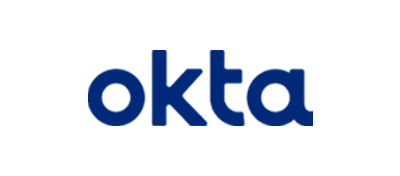 OKTA SSO
Before exploring what Okta SSO software solution is, it is essential to define what SSO is. SSO is an abbreviation for Single Sign-On, which is a session and user authentication service that permits a user to apply a single password and username to access multiple applications.

Okta is known for integration it's SSO product with detailed reporting, different directory types, and a user-friendly interface. The product features a policy engine that allows administrators to complete control over how access is granted and managed. Okta SSO, surprisingly, remains in the same price bracket as most of its competitors despite its powerful and advanced features. The solution integrates seamlessly with all platforms and devices, which means that users can log in whenever they want from any location, provided the security policies permit. Overall, Okta SSO can be regarded as the best enterprise solution on the market.
With Okta SSO, users can input the same login details to access different applications. Instead of having to log in to multiple applications with different account details, Okta SSO provides users with access to relevant applications, for both professional and personal use. Okta SSO is considered a pillar of identity management and is a part of Okta Identity Cloud evolution which now comprises of mobility management needs such as provisioning and security.
Although the majority of the tech community consider SSO as an essential component of identity management, minor misconceptions are surrounding the use of technology.
Okta SSO offers an easy avenue to maintain a strong network of integrations and essential features that ease implementation processes for even the most prominent organizations. And this is why at GCA technology services, we consider Okta SSO as out top pick for enterprise SSO solutions.
Pricing of Okta SSO
The manufacturing company employs a multi-tier pricing system, with a monthly service that sells for $1. As multifactor authentication is a compulsory service for businesses, Okta charges $3 for a single user every month. This fee is subject to the discretion of the vendor, depending on additional services readers to your organization.
Depending on the demand of your organization, the enterprise package can be tailored to suit your preferences, and the quoted fee depends on the vendor.
Allow us to help you pick the best of breed solution for your IAM Issues
Key Features of Okta SSO
Okta Single sign-on solution is very easy to navigate. The web portal, for instance, organizes websites and applications in a neat grid. It can be customized and personalized to allow drag-and-drop options for icons. Administrators can also utilize the portal to update credentials. Okta's SSO browser tab is designed to allow easy navigation through saved applications and websites.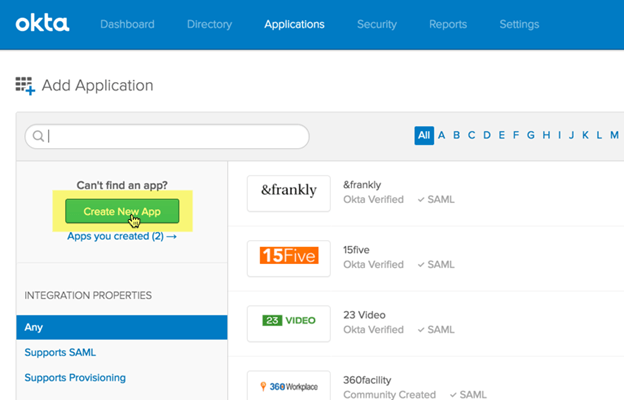 On the back end, Okta SSO drastically decreases the issue of implementation with its compatibility, including an active directory, supporting integration with different directory types, and LDAP across multifaceted domains. It also helps administrators to streamline certain rules for access and supports extensive security policy controls, multifactor authentication, and other conditions.
Okta SSO Features For Business
User provisioning: Okta SSO provides administrators with a platform to exercise control over the user provisioning process. Specific settings regarding the importation of user details, depending on whether they have an existing Okta account, help to craft an automated import process specific to your demands. A good example is the case of administrators who can set specific scenarios for alerts regarding a particular account. This feature can accelerate the implementation process by calling the administrators attention only to the relevant users.
Multifactor Authentication: MFA is necessary for security purposes, and Okta SSO permits it to be enabled in different ways. Many platforms have Okta preinstalled in their systems, and security protocols can be created to require MFA under certain conditions. This extra layer of security is critical for big organizations.
Security Reports: Okta SSO provides a security report in real-time which helps system administrators to monitor the database for any unusual patterns, or spot vulnerable gaps before they become critical. The reliance on data is huge, and even though reports can feel bulky, they are usually detailed and thorough.
Advantages of Okta SSO
Always On Single Sign-on: Dependable integration of SEP for all mobile and web-based applications, with a complete federation engine and expandable access policy
Personalized User Experience: It provides ease of use for end-users to access applications, and is fully customizable
Secure Directory With Integration: A secure and flexible user store, integration to LDAP/AD across different domains and self-service password reset on AD/LDAP.
Real-time Security Reports: Sophisticated exploration of system log in real-time, complete with geolocation tracking, pre-installed application access reports, and SIEM integration.
Adaptive Authentication: Protect user access with two-factor authentication for all SSO customers via Okta Verify OTP.
"To be honest, I can't find a service that I dislike from GCA."
– Sr. Director Of Infrastructure, Education on Gartner Peer Insights

Start Planning For the Future Today
Book a 15-minute call with a GCA representative today to find out how an assessment can help you combat the challenges your organization is facing. We'll discuss the interview process and set expectations for stakeholders.
 Book a 15-minute IAM expert to get started.